06.10.2015

Some of my work is featured in the recent number of
the Swedish magazine "Fotografisk Tidskrift".
More information here
21.09.2015

Come along for the exhibition opening at
Fotohof in Salzburg, Austria on 24/09/2015,
where me, Kerstin Hamilton and Erik Viklund
will present our work, I will be showing parts
of my new series Blindfell.
More information here
21.09.2015

"Blindfell" was shortlisted for the Nordic Dummy Award 2015
The elven nominated books will be on view here:
24-27/9 Fotobok GBG 15 (www.fotobokgbg.se) Gothenburg
8-10/10 Galleri Image (www.photobookweek.org) Aarhus
15-25/10 Fotografisk Center (www.photography.dk) Copenhagen
5-7/11 Northern Photographic Centre (www.photonorth.fi) Oulu


12.08.2015

"Blindfell" is shortlisted for the Landskrona Fotofestival
and Breadfield Dummy Award, come along for the
festival and the presentation of us four nominated
photographers on Sunday the 23rd August in Landskrona!
For more infomation, have a look here:
Breadfield, Landskrona Fotofestival

12.08.2015

"A Conversion Act" is one of seventeen works shortlisted
for the Haus am Kleistpark Prize. The opening of the
accompanying exhibition "Autopoiesis" takes place on
the 27th August in Haus am Kleispark, Berlin.
For more information, have a look here: Haus am Kleistpark

29.06.2015

Me, Boris Eldagsen and Alexander Gehring are heading to
the Photofestival in Arles, join us for midnight screenings:
Monday- Friday, somewhere in the city!

12.03.2015

The three months in Vienna are almost up and the residency finishes with a group exhibition together with the
other artists who are here at the moment. So if in Vienna, do come along to the opening: Monday the 16th of
March, 17.00- 19, in the exhibition room of the Federal Chancellery on Concordiaplatz. More info: here



12.02.2015

At the moment I am happy to be part of a residency
here in Vienna organized by Kulturkontakt and
the Federal Chancellery of Austria. On the 25/2,
two group exhibitions opens at Fluc,the beautiful
blue building and club close to Praterstern.
Some of my work will be shown on two billboards
outside. So come along for the opening or look out
for it when you pass by!
More information about the residency, here
More information about Fluc, here!

29.10.2014

Group exhibition at Eigen+Art Lab, come along for the exhibition opening
on the 4th of November in Berlin! For more information,
see Eigen+Art Lab



30.09.2014

The current edition of "Pedagogiska magasinet" about the
interesting discussion surrounding the Swedish school
features a selection of my images.
Have a look here!


08.09.2014

The last Gute Aussichten exhibition for our group of photographers open
on the 16th of september in "Galleria dell'Institut français" in Milan
Have a look here for information, or here for Gute Aussichten.
The exhibition runs until the 16th of October


02.08.2014

Exhibition and summer party at Galerie Kleindienst
in the Spinnerei, Leipzig on the 2nd of August.
The exhibition runs from 2nd of August until 6th of September
For more information, have a look here for Galerie Kleindienst
or here for Sebastian Speckmann


11.04.2014

Gute Aussichten is opening at the Museum Villa Stuck
in Munich on the 11th of April, see you there!
The exhibition runs from 12th of April until 9th of June
For more information, have a look here for Villa Stuck
or here for Gute Aussichten


04.04.2014
Oblick Photography Festival Strasbourg
My work "A Conversion Act" will be shown in the Prix Oblick
part of the festival in Strasbourg. The exhibition opens on the
4th of April and can be viewed until 16th of May.
For more information, have a look here


28.03.2014

The Night Bell with Lightning
Group exhibition in Berlin opening on the 28th of March!
For more information, have a look here


18.03.2014

The book accompanying the exhibition Gute Aussichten is
availabe online through the Gute Aussichten webpageor
through Revolver Publishers
12.03.2014

Me and Joachim Bartsch held a fanzine workshop
at Nordland Film- og Kunstskole in Kabelvåg on
the Lofoten Islands up in the north of Norway
for a week in March. The result was the beautiful
fanzine "Odyssee!"
For more images have a look here



23.01.2014

Gute Aussichten is opening at the Deichtorhalle
in Hamburg on the 6th of February, do come
around and say hello! The image for the flyer
above was made by Stephanie Steinkopf
For more information, have a look here
23.01.2014
My series of artist books made between 2008- 2010
with Joachim Bartsch from ARC is part of the selection
of photography books shown in Artipelags exhibition
"Det synliga (The Visible) Swedish Contemporary Photography"
opening on the 7th of February
For more information, have a look here

19.11.2013
I am one of nine artists selected for "Gute Aussichten 2013/2014"
an exhibition of young German photography! It opened at the
Goethe Institute in Los Angeles on the 15th of November and
will travel for the next year, so keep an eye open for it!
For more information, have a look here

29.08.2013

On Friday the 30th August, at 19.00 my exhibition
"What's my line?" will open at Grünerlokka Kunsthall
in Oslo. Come by and say hello!
More info here

28.08.2013
Read a piece about my series "A Conversion Act"
written by artist Zoe Beloff in the summer issue
of Bomb magazine, here

29.07.2013
This week I will publish a new image each day
on Gabriela Vainsenchers project
"The morning drawing residency",
have a look here!

08.07.2013


One of my images can be found somewhere
in Pierogi's summershow 'Unhinged', where
there are a lot of works from their flatfiles.
Have a look here


08.07.2013
Happy recipient of an award from Helge Ax:son Johnsons
foundation to cover a journey to Japan this Autumn!


05.06.2013


Syner på ögats baksida- Karlskrona konsthall
curated by Carl Fredrik Hårleman, group exhibition
with Nadja Bournonville, Jens Fänge, Sirous Namazi,
Lars Nilsson och Dan Wolgers.
Välkomna till vernissage lördag 15/6 kl 12-16.
For more info, see here: Karlskrona konsthall
Image above: Nadja Bournonville "Oculus Arbor",
Analog C-print 80x97 cm, 2013



29.05.2013
Lips painted red- Trondheim Konstmuseum
From 22.06- 15.09.13
Group show curated by Pontus Kyander
Have a look here for more information:
Lips painted red



29.05.2013
My work will be featured in the next issue of
Korean photography magazine Blink,
out on the 24th of June. Have a look here:
BLINK


28.04.2013
Anna Thulin Galleri is part of SCARF – Scandinavian Art Fair
26 Apr–5 May, Online at: www.scandinavianartfair.com


12.03.2013




Exhibition at Pierogi Gallery in New York opening on
the 22nd of March, come along!





01.01.2013
Lena Rosa Händle and me have just finished an exchange of collages
and images for Kiosk, Nr.45. Have a look here!
"KIOSK is a collaboration of 2 people.
A dialogue, a ping-pong by mail.
An Exchange of data, images, drawings, texts during one month.
Every month an artist is invited to propose an exchange with a
person of his(er) choice. A monthly edition will be created.
Format A4, landscape. The number of pages variable
To order the printed version of KIOSK,
please write to: info@de-lart.org
Next month:Eric Stephany/ Gerard Wajcman"


30.11.2012
Together with Sara Wallgren and Pauliina Pietilä I have been awarded
this years Maria Bonnier Dahlin award! The exhibition runs from
2 December until 6th of January. Have a look here: Bonniers Konsthall
and here: Maria Bonnier Dalin Foundation



10.10.2012
My book " A conversion act" is finished! It was presented
by Austrian publishers Fotohof at the Frankfurt Buchmesse
and can now be ordered online through Fotohof.
The ISBN number is: 978-3-902675-74-3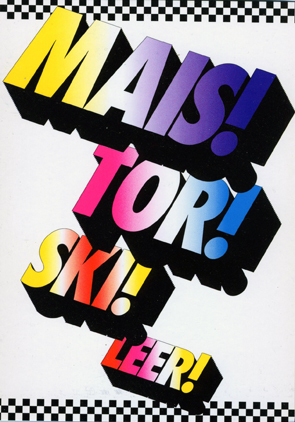 08.10.2012
Until 21.10.12, the Meisterschüler exhibition will be open
at the Hochschule für Grafik und Buchkunst in
Leipzig, some of my images from "A conversion act"
will be shown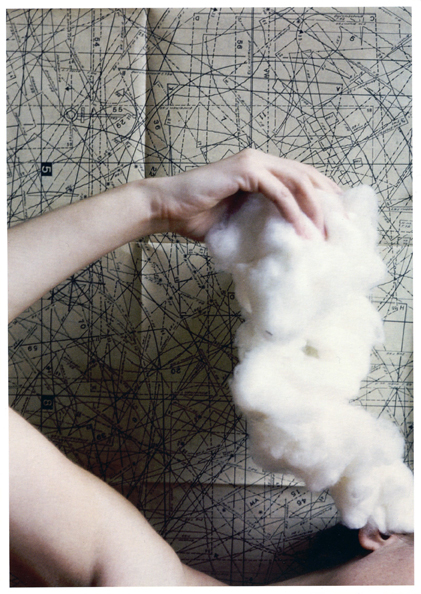 15.09.2012
Exhibition in Spinnerei archiv massiv in Leipzig, Im showing a selection of images from all
the three parts, the images will hang until January 2013, so plenty of time to have a look!
03.04.2012
I have been working on my new project which is finally getting
close to being finished. Some of the new images will be shown with Galerie Gabriel Rolt
at Art Brussels in Brussels on the 19th of April. There will also be a small group exhibition
in the Funkhaus, Nalepastrasse 18-50, where I have my studio in Berlin on the 19th of April,
opening in the evening. The next exhibition will be with Gallery Anna Thulin,
opening on Thursday the 24th of May in Stockholm, Sweden. Here I will show a selection
of the new images so that should be exciting. Hopefully see you at one of those places!
14.03.2011:
Busy February and March. Arranged my work for a group exhibition at Skanes
Konstförening i Malmö 'Fotografi i Fokus', it runs until 3rd of April, so take a look if you can!
After that I went to London and installed the images that me and David O'Kane
got comissioned to make for St.Andrews church at Fulham Fields, we have been trying to
visualize "the way of the cross" through everyday objects and installations,
which was odd and very interesting..

15.12.2010:
I have started my Meisterschüler studies with Professor Tina Bara at the Hochschule für
Grafik und Buchkunst in Leipzig, it is almost like an MA but in the traditional German system
with Diploma and Meister studies. Am working on a new project, hopefully finished within
the next two years. For this project, and the studies, I had the fortune of receiving a scholarschip
from Saxony, which is great since it gives me time to develop the project.
.

22.05.2010:
Soloexhibition at Gallery Gabriel Rolt in Amsterdam,
The third and final part of my project "To be undone" will be finished and showed,
the last catalog will be ready and the opening great, so come all to Amsterdam!
see here: http://www.gabrielrolt.com/

10.04.2010:
"This Must Be The Place" a non-commercial book project.
Release party and exhibition at Allmänna Galleriets Studio, Stockholm, Saturday 10 April.
See here for more info: http://www.facebook.com/pages/This-Must-Be-The-Place/185699749158
16.03.2010:
KWH ART Opening
The Kelly Writers House, 3805 Locust Walk, University of Pennsylvania.
7:00 PM in the Arts Cafe
"Synaptic Mimes: the Private Spectacular" is a seven-artist exhibition revolving around themes of
spectatorship toward mental or private images. Artists include Matthew Albanese, Nadja Bournonville,
Miguel Cárdenas, Selena Kimball, Mary Mattingly, Ryan Mrozowski, and Patricia Smith."
see here:http://writing.upenn.edu/wh/calendar/0310.php#16

March 2010:
Art Rotterdam with Gallery Gabriel Rolt and
The Market artfair with gallery Flach+Thulin, Stockholm
11.11.2009:
Solo exhibition in the Process Room at the Irish Museum of Modern Art, Dublin.
New work made during the residency period at the museum consisting of drawings
and photographs, www.imma.ie
01.10.2009:
Group show opening at Galleri Flach +Thulin, Stockholm
1st of October 17.00-20.00, featuring work by Nadja Bournonville,
Helena Bergengren, Emma Fredriksson och Mårten Lange.
Come by if you are in Stockholm!

07.08.2009:
A selection of Nadjas images from all three parts are being
shown at the Virtual Gallery, Tensta Konsthall during the
month of August. Have a look at: www.tenstakonsthall.se

07.08.2009:
Nadja Bournonville starts her residency at Imma,
Irish Museum of Modern Art, Dublin.
Residency runs until 1st of December, come visit in studio 6A

2.06.2009:
Lovely video on youtube by Irish singer and artist Carol Anne McGowan:
see: http://www.youtube.com/watch?v=ya99eUAwk0w
14.05.2009:
Artist collective PLATS is pleased to announce its involvement
with the first Story Motel, an exhibition of artists books and zines.
Check out the opening May 14th at the Owl & Lion Gallery in
Edinburgh where you'll be able to see and buy one of limited
edition series also available online
01.04.2009
Nadja Bournonville on internet magazine Serge www.serge.se
06.02.2009:
'Amor Omnia Vincit' solo exhibition at Pierogi, Brooklyn
177 North 9th Street, Brooklyn
www.pierogi2000.com
exhibition runs until beginning of April

03.11.2008:
Plats at Notting Hill Arts Club,
'PLATS and FRIENDS and SCRIBBLE and STOMP'
see: www.seeplats.com

30.10.08-03.11.08:
With Pierogi gallery at Art Forum Berlin
see: www.art-forum-berlin.de


25.10.08- 30.11.08:
'Work in progress A.O.V' solo exhibition at JR. Konsthallen
see: www.evilfew.com
Jr. KONSTHALLEN
Klostergatan 26
582 23 LINKÖPING